Original Hawaiian Chocolate Factory
Plantation Tour
see below for current tour availability
​
Please book your reservation online above. We look forward to seeing you!
PLEASE BE SURE YOU HAVE SELECTED THE CORRECT DATE
BEFORE YOU PRESS THE "COMPLETE BOOKING" TAB
​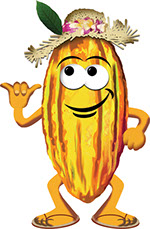 "Koko" the Cacao PodWelcomes you!​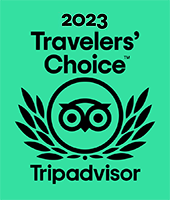 Response to resuming our plantation tours has been so overwhelming that we are excited to announce effective June 16, 2021 we will be returning to our Wednesday and Friday schedule of two tours: 9:00 am and 11:00 am. Please note the time difference if you already have a scheduled and confirmed tour. Feel free to contact us by email or phone if you need to change.
We're pleased as punch to be offering our guided plantation tours again. Enjoy a scenic walking tour of our cacao orchard and sample our delicious milk, dark and rare criollo chocolates. Bob conducts a fabulous tour….full of info about every step in the chocolate-making process—from growing the trees to molding each handmade, delicious bar.
OHCF is an active working plantation and advance and confirmed reservations are required for all tours. We are located in the Keauhou area of Kona. The cost is $25 per person, $10 for children aged 6-12 and children under 5 are free. Once your reservation is confirmed, we will provide you with directions to the farm. Please arrive 15 minutes before tour time. In consideration of all our guests, we do strive to start each tour on time.
For any further information, feel free to call us at 888-447-2626 or email at info@ohcf.us. We look forward to meeting you! Remember... Chocolate is Aloha!
The OHC 'Ohana