Original Hawaiian Chocolate...the first chocolate of its kind in the world!
Artisanal Single-Origin Chocolate, made and grown in Hawaii with 100% Hawaiian Cacao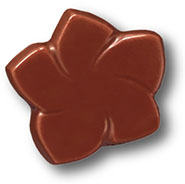 We invite you to explore the world of 100% Hawaiian grown chocolate and cacao and experience the extraordinary difference. From our factory on the slopes of Hualalai Mountain's bountiful Kona region on the Island of Hawaii comes the one and only Original Hawaiian Chocolate. We are the first to grow hand-pick, sun-dry and process only 100% Hawaiian grown cocoa beans, non-blended to assure purity and quality. The results are our delicious milk, dark and criollo chocolates of distinctive texture and taste. From the forastero variety of cacao comes the deep fruity notes of our dark chocolate and our creamy luscious milk chocolate. A rare find, our criollo dark chocolate variety unfolds to reveal complex earthy character. Savor our roasted cacao nibs, which are the essence of pure chocolate and perfect for snacks and smoothies. Grown by select artisan cacao farmers alongside us and produced at our island factory. Original Hawaiian Chocolate is truly a one-of-a-kind. Visit us at our cacao plantation and chocolate factory. A trip to Kona is not complete without entering the realm of Hawaiian chocolate and experiencing our educational tour and tasting. Always remember…Chocolate is Aloha!